Miami's Best Latin Hotspots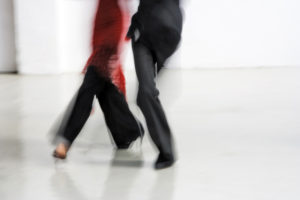 Visiting Miami is an exciting experience, thanks in part to its vibrantly rich Latin culture. With so many different nationalities calling it home, the Magic City proliferates with eateries and hotspots that will allow you to get a taste of what the inimitable Latin nightlife is like.
In North Miami Beach, Lique Miami recently introduced a fun "Noche Latina" held once a week. The party features cocktails, a DJ spinning various tunes in Latin musical genres like merengue, and much more. You'll find Lique Miami at 3957 Northeast 163rd Street, near Sunny Isles Beach.
Speaking of Miami Beach, if you haven't been to Mango's Tropical Cafe you're missing out on an incredible experience. This Ocean Drive mainstay is something of a legend among locals and is well-known for its live music, dancers, and an anything goes attitude. Whether you're looking to people watch or have an exhilarating good time, definitely visit this South Beach hotspot.
You'll find Ball & Chain in Miami's Little Havana neighborhood, on Calle Ocho to be precise. This longtime hotspot has been around for decades and is known for its fantastic food, cocktails, and retro fun. Dance, drink, you're sure to have a great time.
This update is presented by the Miami Beach real estate team at Blackstone International Realty, specializing in the Murano at Portofino condo.  If you are interested in learning more about Murano at Portofino sales or other South Beach condos, call Continuum expert Tim at 305-588-2451 for information on sales and rentals.