Miami Beach Seeks the Attention of Hollywood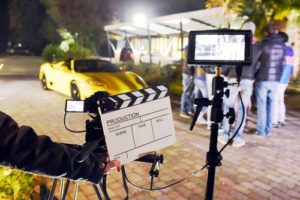 What do films and television shows like Moonlight and Miami Vice have in common? They both have done admirable jobs of putting Miami Beach in the spotlight while highlighting some of its unique qualities. The state Legislature isn't planning on reintroducing economic perks to draw the attention of the film industry, but Miami Beach commissioners still want to make it easier for productions to shoot their projects on the barrier island.
To ease the experience for productions, the city plans to roll out several ordinances that will make it easier to obtain permits while also focusing on easing parking restrictions. For example, motorhomes would be allowed to park at metered spots and taxi stands while crew members would be able to park in municipal garages during off-peak hours. Obtaining approval to film in residential neighborhoods would also be made much easier.
Current laws require producers to obtain a signed consent from all property owners within a 500-foot radius of a production's location if it's being filmed in a residential neighborhood. If the ordinances are successful, there is a possibility that number may go down to 200 feet. The ordinances may also reduce the number of property owners required to give consent. Currently, 100 percent of property owners must agree to a lane closure, but that may be reduced to 75 percent.
This update is presented by the Miami Beach real estate team at Blackstone International Realty, specializing in the Murano at Portofino condo. If you are interested in learning more about Murano at Portofino sales or other South Beach condos, call the Continuum experts at 305-588-2451 for information on sales and rentals.