Miami Beach Pride Gets Its Musical Headliner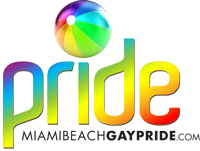 Pencil in the date if you haven't already! Miami Beach Gay Pride returns this Sunday, April 9th bringing all-new vendors, new Marshals, and plenty of entertainment. This year, the Grand Marshal will be celebrity and television personality Ross Mathews, known for his appearances on shows like The Tonight Show with Jay Leno, Celebrity Fit Club, and Chelsea Lately. Serving as the Advocate Marshal is "Uncle" Johnny Pool, known for his regular appearances on Elvis Duran and the Morning Show.
This year's musical headliner is singer-songwriter and record producer Bebe Rexha. Rexha has already established herself in the music business with her appearances on chart topping songs like G-Eazy's "Me, Myself & I" which went platinum and David Guetta's "Hey Mama", also featuring Nicki Minaj. Rexha has also branched out on her own with the release of "No Broken Hearts" and "I Got You", the latter off of her debut E.P. titled All Your Fault: Pt. 1.
While Bebe Rexha is the headliner, she will also be joined by vocalist Janice Robinson who will perform LGBTQ anthems from the past two decades plus other celebrities like RuPaul's Drag Race cast member PepperMint.
The Miami Beach Pride festivities kick off at noon.
This update is presented by the Miami Beach real estate team at Blackstone International Realty, specializing in the Murano at Portofino condo. If you are interested in learning more about Murano at Portofino sales or other South Beach condos, call the Continuum experts at 305-588-2451 for information on sales and rentals.