December Brunch in Miami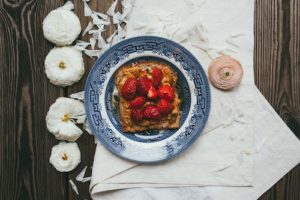 Are you in the mood for some brunch during the holidays? Miami is packed with so many great places to try brunch, you may be feeling overwhelmed. We have a couple of suggestions to help you at least get started.
Who says you can't have pizza for breakfast? Paulie Gee's on Biscayne Bouelvard does in fact offer pizza for its brunch menu, including a three-cheese omelette pizza, cream cheese topped pizza, and more. All of these pizzas can be accompanied by a nice, tasty glass of mimosa. Paulie Gee's brunch is served from noon to 3:30 pm on Sundays.
Just south of Paulie Gee's also on Biscayne Boulevard is Ms. Cheezious. The eatery has a new "Bennys and Bellinis" brunch menu available between 11am to 2pm which includes Cuban toast with frita benedict or Maine lobster and your choice of bellini.
STK in downtown Miami recently introduced a brunch menu featuring various a la carte items, including steak! For an extra fee, you'll also be able to sip on bottomless mimosas and other great drinks like Belvedere Bloody Mary's.
Brunch is coming back to Zest with a pair of options to choose from. You can opt for a four course menu for $45 a person or pick and choose what you like such as huevos rancheros and stuffed French toast.. Zest's brunch menu is available every Sunday from 11: 30 am 'til 3 pm.
This update is presented by the Miami Beach real estate team at Blackstone International Realty, specializing in the Murano at Portofino condo.  If you are interested in learning more about Murano at Portofino sales or other South Beach condos, call Continuum expert Tim at 305-588-2451 for information on sales and rentals.